Welcome to the Internal Stargate series
This site is a compilation of years of seeking some answers and questioning beyond orthodox tradition. Much of the information is new information and original thinking - "outside the box". My role has been to ask the theoretical question, and search, listen, and watch for confirmations. We will see that pieces of the puzzle from sources unconventional, such as numerology and astrology, actually fit with conventional science and geometry.
You will see in this site several "way out" theories that have come to fit perfectly, and some are still unproven theories and need more time to prove or disprove. Much of the info has come in spontaneous moments with more than average synchronistic confirmations.
Coming from many areas of experience, including construction, engineering, mining, designing, marketing, manufacturing, and a constant desire for truth, has lead me to parallel my income producing jobs with the mystical studies of Astrology, Numerology, Sacred geometry, Polarity therapy and many other bodywork modalities. For instance, just observing the positioning and length, and number of bones and bone groups in the Body itself, has given me many clues and confirmations concerning the integration of the 5 elements, and PHI proportions, along with the traditional 4 elements, related to the body and the microcosm/macrocosm of uniPHIed physics, and confirmation of the left brain/cell division/ analytical/repetitive and sequential 1 2 4 8 7 5 Rodin Series representing the 3d matrix world.



Tomorrow, Yesterday, and Today
Now that I have your attention, welcome to my Virtual Home. .
Although I have many gifts and accomplishments and have mastered many trades, I still come back to my core value - creating a model uniPHIed sustainable conscious community, put to action what has been given, and to pass on life's experiences to the next generation.
Enjoy!
I am always open to critique, comment, additions, or praise. I would love to hear from you.
My email is:        johnfanuzzi@gmail.com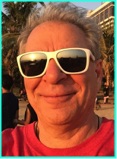 Special Thanks to Dan Winter for his Great Works and personal inspiration that helped me see outside of my own box some 15 years ago, and to Dr. Randolph Stone, founder of Polarity Therapy, whose work incorporates the Ether element in the body with the most simple and accurate body mapping system based on the zodiac signs and elements, and Marko Rodin for his contribution - in particular in inspiring the firing order of 1 2 4 8 7 5 and inspiring me the see the 3-6-9 as a vertical (Z) axis.
Some of the new discoveries by John Fanuzzi ( there are many more original concepts on this site not listed here)
Internal Stargate is the Solar plexus Chakra 10 petals 5 + 5 - the only PHI based Chakra
Numerous Mysteries of the 3 4 5 Fanuzzi Cross -
345 bones of hands overlay perfectly, L and R make Mudras from bones
Arm /hand Bones' configuration is left brain sequence 1 2 4 8 7 5 and at same time right brain, Ø length ratios
Number 9 is sum of apex angles on stellations of Platonics
9 5 and 9 1 = vortex numerology same as "I Am", Devotion, UniPHIed Field
Modified Marko Rodin 124875 sequence to fit perfectly on Vortexical Cross, . Horizontal Tetra colors 3 primary 3 secondary fit
1 2 4 8 7 5 fits puzzle for 2 interlaced tetrahedrons, star tetra/ cube, with a diagonal 3-6-9 spin axis
Alternative to Black Hole by making pent toroid allowing pent compression Stargate to make fusion
Hydrogen 51 Oxygen 9 in Geonumerology Fusion same as "I Am that I Am"
InPHInit Puzzle color code for Platonic Solids
Crystalized Platonic Chakras Out of 96 face head Box
Numerology of Words in many cases supports some theories, gives clues to others
Pent/Dodeca lines make standing wave geometric lines using 3 6 9 axis and 1 2 4 8 7 5 as prism curved waves of matter.
Number 9 = eternal presence, Still point, nexus, sum of stellation angles and face angles - basis for uniPHIed Fractility field
Infinity vs InPHInitti comparison and coining InPHInitti as being PHI based dimensional facilitator
9 = the 7th day of creation, the sum of 6 matter numbers 1 2 4 8 7 5, and nexus between vertical and horizontal bars
Galactic center = a 666 memory chip
UniPHIed Field geometry follows all "9" face angles and Vertice Points of Pent Geometry
6 faces of "Box/Cube" representing 6 male senses and 6 female senses of 3rd Eye
Integration of 5 and PHI into 12 zodiac sign astrology
Imploding Violet Phire diagram
Concept of GeoNumerology