Ø = Phi = Golden Ratio = Golden Mean = Divine Proportion
The Golden Ratio, PHI, Ø, is the ratio between two quantities where the ratio of one to the other is the same as the ratio of larger one or the smaller one to the sum both numbers. It is an irrational constant 1.6180339887……... or .6180339887……..
The Golden Ratio has been dear to me for many years. I named my company Golden Ratio Woodworks in 1982 after being inspired by a magazine article about the Golden Ratio being the formula for transcendence. The name came: "the Golden Ratio Would Work". We built about 150,000 Massage and Therapy tables over 25 years until oversea imports took over the industry.
Vesica Pisces - The Mother of all Forms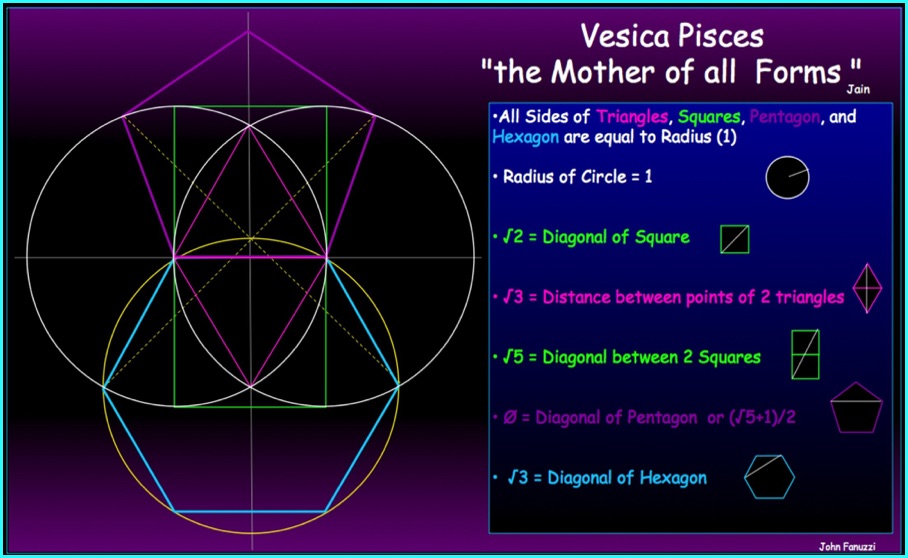 Circle Expansion Ratios - Inspired by Michael Helius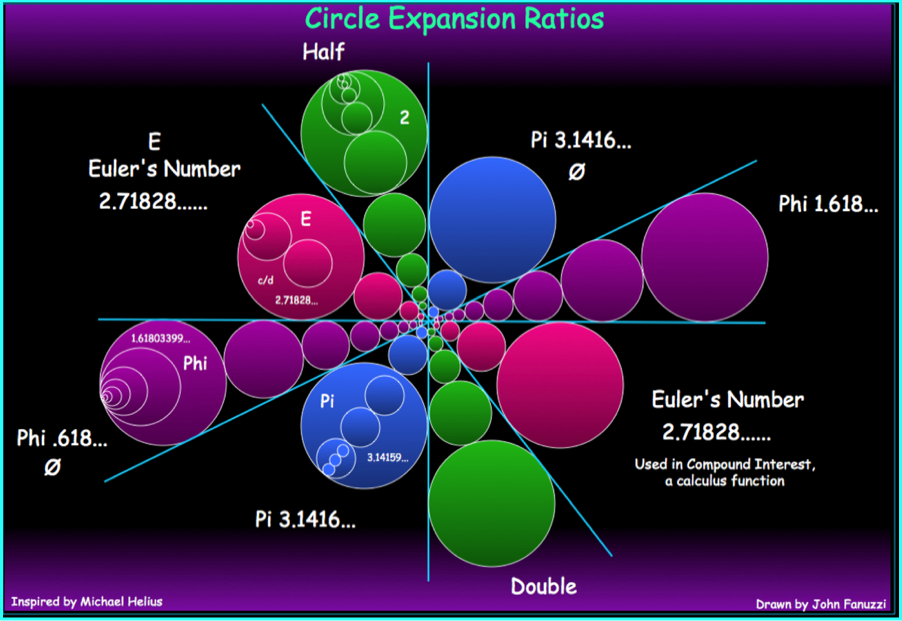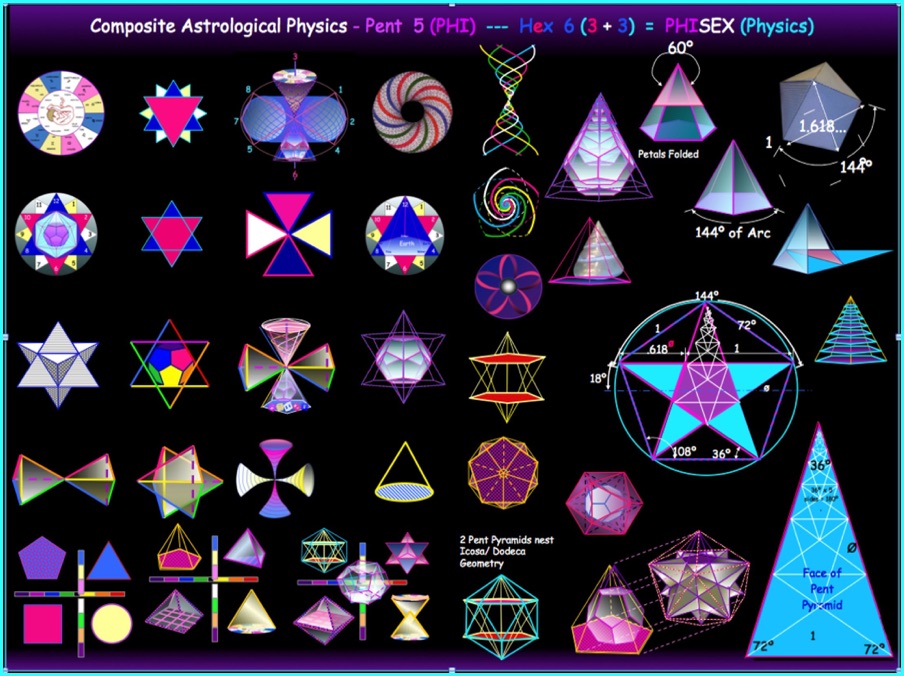 Internal Stargate Composite