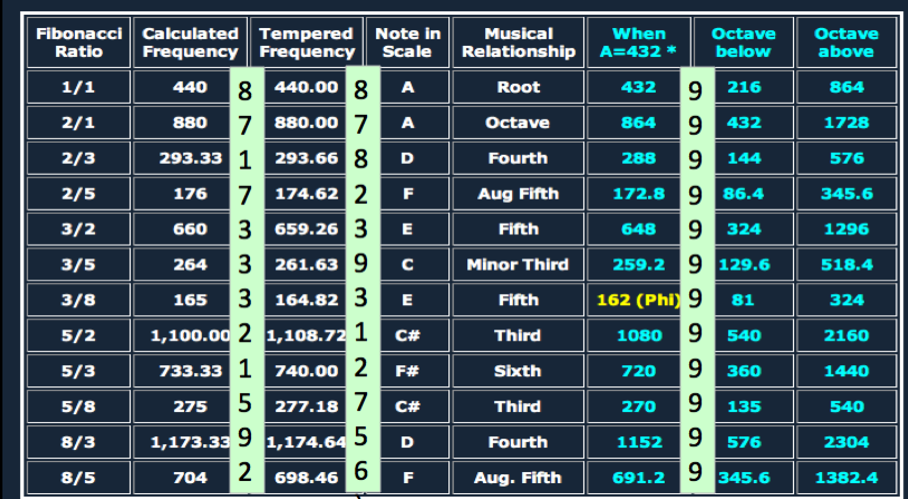 Tuning music instruments to 432 Hertz resonates with the Speed of Light and the Procession of the Equinoxes. 432 x 432 = 186,624 which is very close to the speed of light at 186,400 Miles/Second (a difference of .001201).
The astronomical Procession of the Equinoxes = 25,920 years which is 432 x 60.
Tuning in the chart below has the C note in powers of 2 in which is cell division and in tune with the 1-2-4-8-7- 5 sequence, which is in sync with the left brain and the bone number sequence in the arms and hands. It might even be a healing frequency for growth in the body or knitting broken bones.
The G note Numerology alternates in 3, 6, 3, 6. the sum of the Vertice angles in an Icosahedron = 300º Which is a 3 in Numerology. The Sum of the Vertice angles of an Octahedron = 240º which is a 6 in Numerology.
In the Dodecahedron and all pent geometry all vertices and face angles = 9, which covers all the other notes, using powers of 2 and powers of 3 in the configuration.
This chart uses the powers of 2 x the powers of 3. This configuration fits the puzzle best and may be connected to the 3-6-9 in which "Tesla said " Understand the 3-6-9 and you have the keys to the universe).
440 Hertz may even be harmful to the health since there is no resonance with earth frequencies. The 440 Hertz was made the universal frequency in 1938.
All Notes in harmonics with 432 hertz
Below is a chart in which all the notes = 9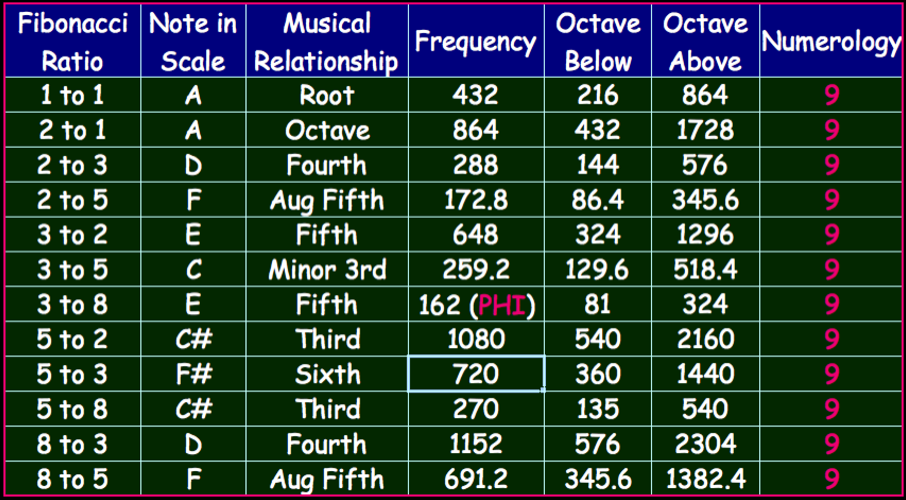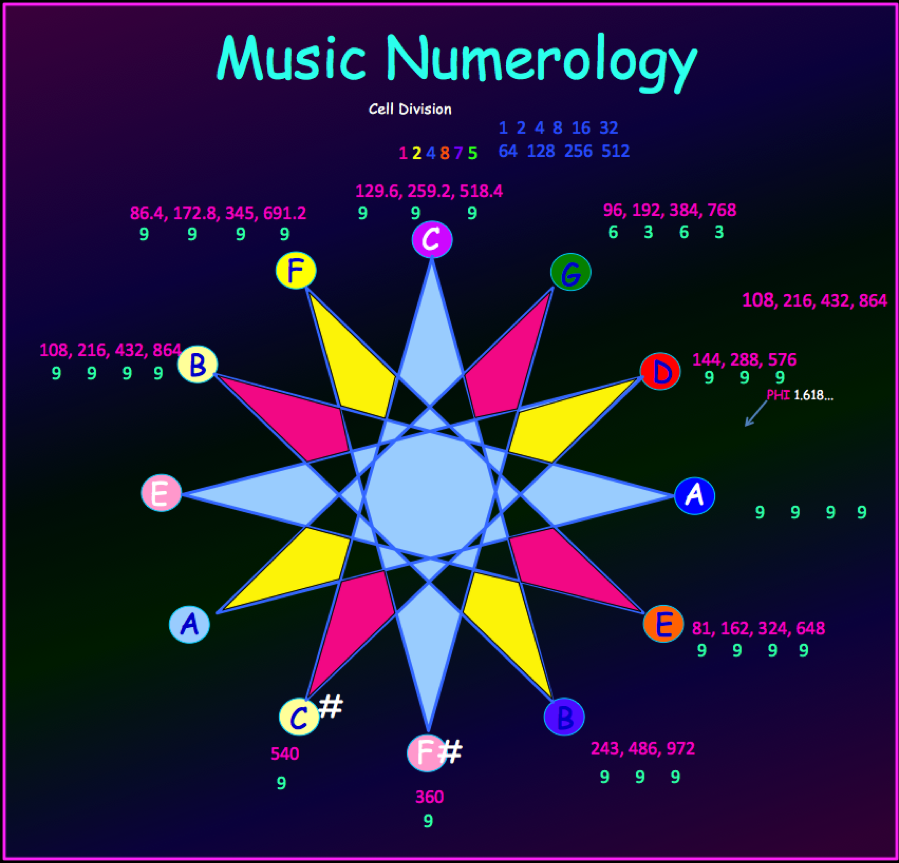 Below is a chart which show the comparison of note frequencies of top chart and the the chart right above. The C notes for instance ars 259.2 and 256.